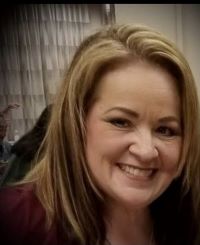 Wendy S. Botelho-Cortez is the Chief Executive Officer at the Island of Hawaii YMCA. Born and raised on Hawai'i island, her "local girl" roots run deep into our community. She attended Saint Joseph, Hilo High School, Hawaii Community College, and the University of Hawaii at Hilo. Wendy values family, integrity, honesty, and hard work. She exemplifies meaning of Aloha in every aspect.
Wendy brings a wealth of experience and knowledge to the of Island of Hawaii YMCA.   After working for Hawaii State Government, she has experience in many different social aspects from the Department of Public Safety, Human Services and Health to the working alongside of the Executive Chambers.
In her position at the YMCA, she is responsible for overseeing the overall operations, logistics and multiple programs offered to community members.  Her journey at the Y has motivated her to continue to build upon current programs and innovate new programs and services for  Y members who consists of all ages, from Keiki to Kupuna.
With her strong-willed mentality, Wendy's outlook is "Sometimes you just got to take off the heals and put on the joggers to get the job done."