New Horizons Youth Day Camp
Come and Join a YMCA New Horizons Day Camp! Your child will engage in various activities that support a healthy mind, body and spirit! We offer assistance in connecting your child to his/her distance learning classes throughout the day.  Camp runs daily , Monday - Friday. Children ages 5 to 13 years old.
Breakfast/Lunch & Snacks are included!
Youth Camp Goals:
Personal Development
Social Development
Leadership Development
Cultural Diversity
Strengthening Healthy Relationship skills
General YMCA Lifetime Membership is required for a one-time $50.00 non-refundable membership fee. Non-refundable application processing fees of $25.00. Daily child care is $25.00 per day. Financial Assistance may be available, please reach out to us for additional information.
To Register:
Available space is limited. Please call Ashley Hanohano, our Youth Program Director at 808-935-3721 for further information.
Registration packets for Hilo are available onsite at the YMCA.
New Horizons Childcare & Parent Handbook
Download the New Horizons Childcare & Parent Handbook.  Polices and Procedures, guidelines and everything you need to know can be found in the handbook.
When School is Out,
Camp is In!

Financial Assistance
If you are in need of financial assistance. Please reach out to us at (808) 935-3721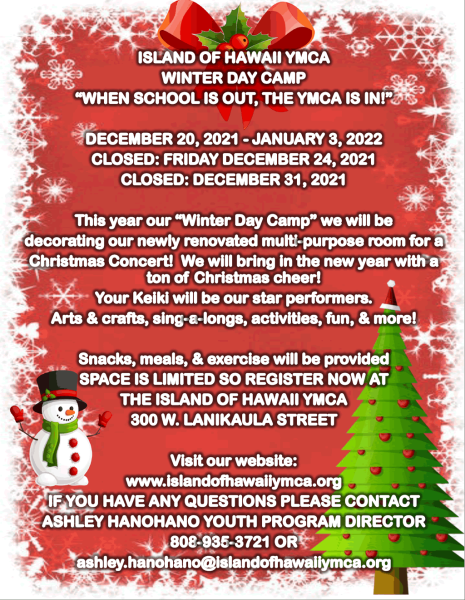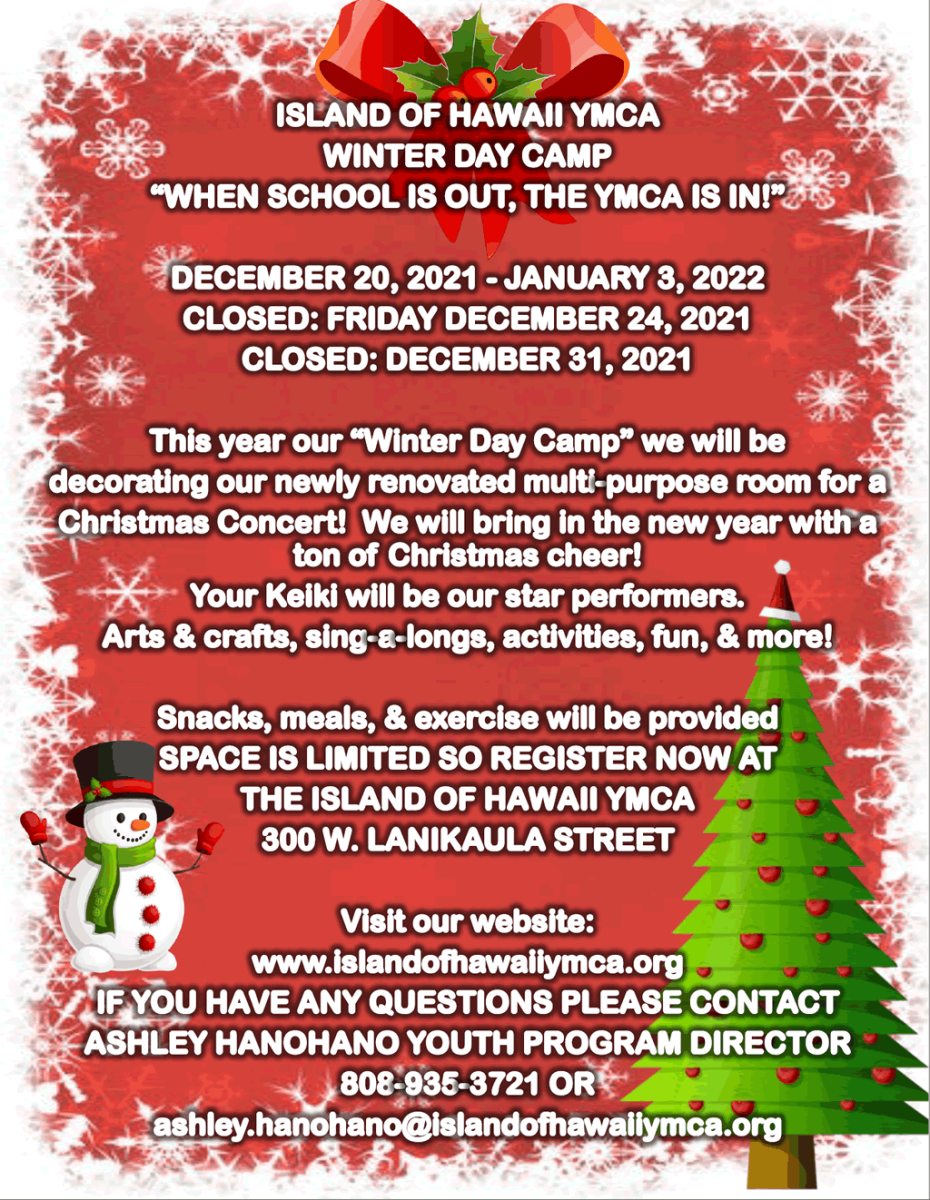 Winter break Day Camp is coming up! Apply now to make sure you have a spot! Download Day Camp Application…