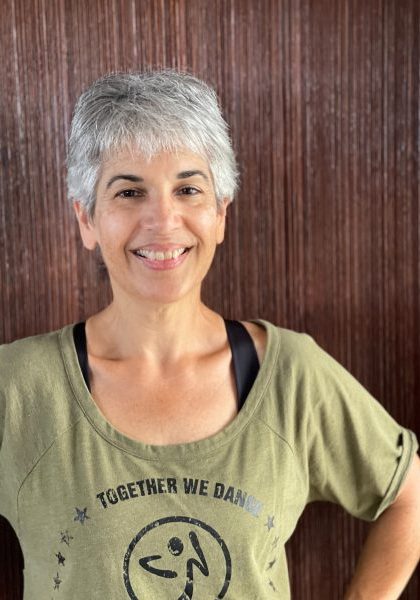 Introducing YMCA Instructor:
Vanessa believes that we need to keep active for as long as we can and likes to try different things.  In 2009, she tried Zumba with a friend and had a blast. Vanessa is now an instructor, certified in Zumba (2015) and Toning (2017).
Dance, have fun and exercise to Zumba oldies with Vanessa on the dance floor!