Exercise with the Y instructors at home! Browse our fitness video instructions, more are coming!
When School is Out,
Camp is In!
COVID-19 Update: May 11, 2021
New Horizons #2 Youth Day Camp is in session as scheduled (January – May, 2021). New Horizons Summer Youth Day Camp is scheduled (June – July, 2021) The Family Visitation Center has adjusted its visits at this time due to the impact of COVID-19.
The Fitness Center is open to members only by booking an appointment via Gym Master App or Member Portal or by calling us at 808-935-3721. Limit to the gym is 14 members at one time per hour. Fitness center hours are Monday – Friday 4:00 am – 6:00 am and 6:00 pm – 12:00 am; Saturday and Sunday 6:00 am – 10:00 pm. Fitness Classes are suspended for the months of May & June due to renovation of the Multi Purpose Room. Thank you for your patience and understanding! We continue to review our programs and guidelines and will keep our members informed via email, social media and our website. Please stay safe and healthy!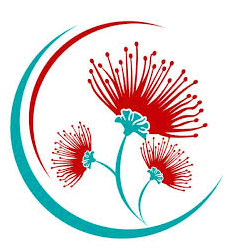 Aloha! As you all know, we are about to dive into the renovations of our facility! This is an exciting time for you, for me…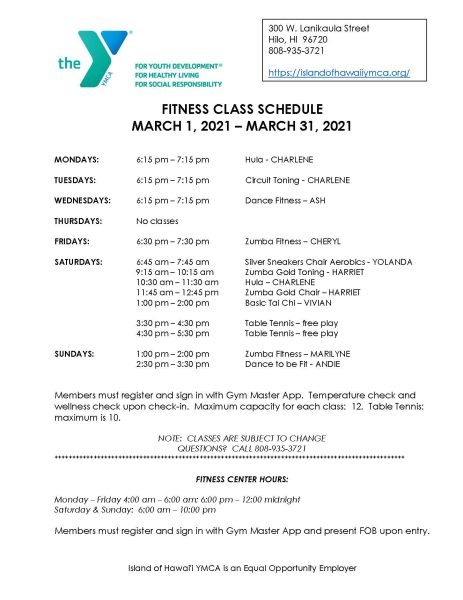 Join our Fitness Classes in March!  Use the Gym Master app to register and reserve your spot!  Let's stay healthy and fit!
Membership at the Y brings many benefits! Lifetime membership provides access to YMCA facilities nationwide.
When you donate to your local Y you are supporting youth and community programs within the Big Island community.