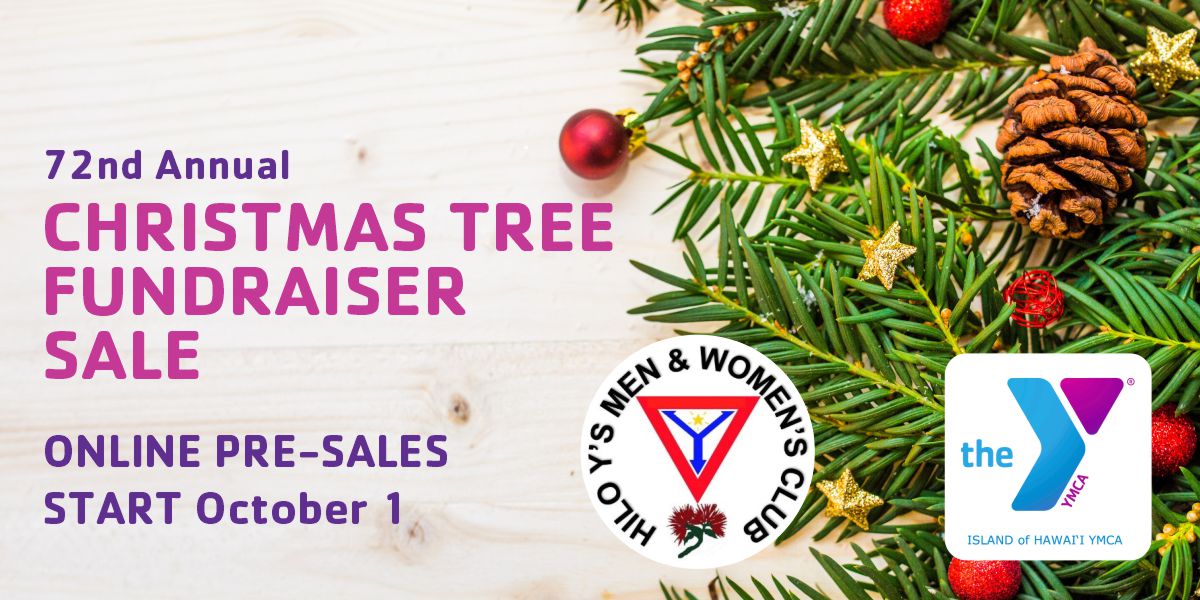 72nd Annual Christmas Tree Fundraiser Sale starts October 1!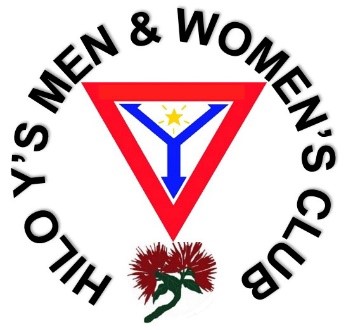 We pray that this message finds you and your families happy and healthy during this very trying time. We are having our 72nd Annual Christmas Tree Fundraiser Sale this year! In partnership with the ISLAND OF HAWAII YMCA, we are pleased to present online shopping starting October 1, 2021.
For the first time, you may order and pay for your Christmas tree from the comfort of your home or office! The online store can be found at www.islandofhawaiiymca.org. The online process for ordering will be easy, convenient, safe, and secure. The YMCA staff is also available to take your order and payment by calling them at 808-935-3721. Due to COVID-19, please, no walk-ins to the YMCA.
Orders placed online will be available for pick-up on Monday, Tuesday, & Wednesday, November 22-24, 2021, at the Ben Franklin parking lot in Hilo. Come early for the largest selection! The sale to the community at-large opens on Saturday, November 27, 2021 (after Thanksgiving) until we are sold out!
We will have a large Matson container with approximately 450 trees including varieties described in the attached announcement. We have been cautioned by our wholesaler that the actual quantity of trees we receive may vary due to exceptional hot climate conditions and fires in the Northwest area where we get our trees.
We will not know the actual quantity of the trees until late October early November. You will be notified if your order is affected with other options available to you.
REMEMBER: ORDERING BEGINS ON OCTOBER 1 BY PHONE OR ONLINE.
THE SALE OF ALL TREES WILL BE BASED ON FIRST COME (ORDERED), FIRST SERVED.
Thank you in advance for your continued support to the Island of Hawaii YMCA and the Hilo Y's Men and Women's Club. Proceeds from this fundraiser will support the Island of Hawaii YMCA, community organizations and Y's Men International programs. God's blessings be with you always!