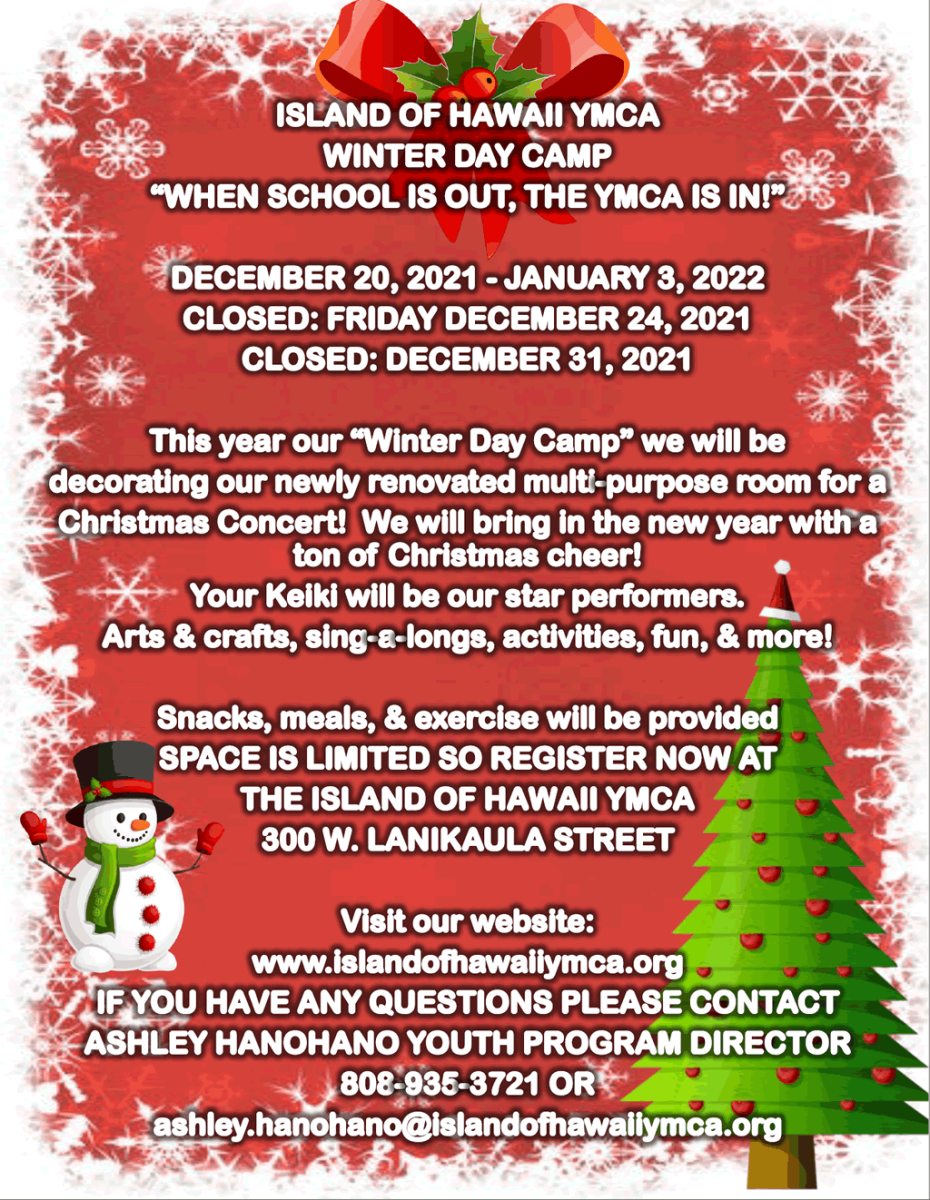 Apply for Winter Break Day Camp now!
Winter break Day Camp is coming up! Apply now to make sure you have a spot!
Download Day Camp Application
Please enter your email address to download the application. Or call the office 808-935-3721
Please enter your name and email address for immediate download of the Day Camp application. By submitting this form we will add you to the YMCA announcements mailing list and we will occasionally email you updates about the Island of Hawaii YMCA and our Youth Programs. We value your privacy and your contact details will not be sold or shared with third parties.