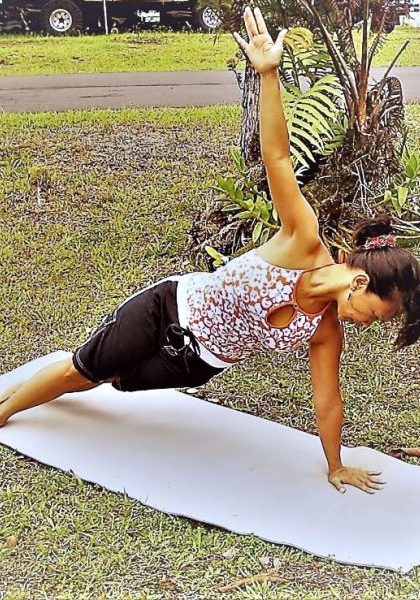 Introducing YMCA Instructor:
Marcia L. Timboy is a Personal Trainer & Group Exercise Instructor with over thirty years of experience in the Health & Fitness industry. Her specialties are Pilates Mat, Yoga, Cardio & Strength Boot Camp classes. Marcia has been the Physical Activity Educator for the University of Hawai`i, CTAHR's Nutrition Education for Wellness Project, Healthy Lifestyles Coordinator for the Nu`uanu YMCA of Honolulu, Fitness Center Manager at the Mauna Lani Bay Resort, corporate wellness presenter in San Francisco, Aerobics Coordinator at the SFChinatown YMCA, Lecturer on Fitness at the University of Hawaii-Hilo, Director of YO (Youth Outreach) Dance Project and a Physical Therapist Aide/Exercise Specialist. Marcia holds certifications with the Aerobics & Fitness Association of America, Silver & Fit, YMCA, American Council on Exercise, Aquatic Exercise Association, PhysicalMind Pilates Institute, Active-Isolated Flexibility-MPI, ReCreative® Breathwork, is an American Red Cross Water Safety Instructor; Authentic Pilates Apparatus and Iyengar Yoga Teacher Trained.
Marcia grew up in Kona on Hawai`i Island with a childhood full of island-style activities – ocean swimming, body boarding, fishing, surfing, hula, camping, hiking & exploring our natural island environment. The unique environment of the Hawaiian archipelago has shaped a lifestyle based on reverence for nature and a respect for the cultural diversity of the islands.